Caribou Biosciences Initiates Dose Expansion Portion of CB-010 ANTLER Phase 1 Trial in Second-line LBCL Patients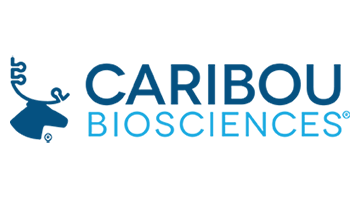 BERKELEY, Calif., March 29, 2023 - Caribou Biosciences, Inc. (Nasdaq: CRBU), a leading clinical-stage CRISPR genome-editing biopharmaceutical company, today announced initiation of the dose expansion portion of the CB-010 ANTLER Phase 1 trial in second-line patients with large B cell lymphoma (LBCL) following the recent completion of dose escalation. CB-010 is an allogeneic cell therapy being evaluated in patients with relapsed or refractory B cell non-Hodgkin lymphoma (r/r B-NHL).
In ANTLER dose escalation, CB-010 was generally well tolerated at all 3 dose levels evaluated, demonstrating an encouraging safety profile. The observed adverse events were consistent with autologous or allogeneic anti-CD19 CAR-T cell therapies. Most recently, no dose-limiting toxicities (DLTs) were observed in the 3 patients treated with CB-010 at dose level 3 (120x106 CAR-T cells). As previously reported, at dose level 1 (40x106 CAR-T cells), 6 of the 6 patients in cohort 1 achieved a complete response as best response, 3 of the 6 patients maintained their complete response at 6 months, and 2 of the 6 patients maintained their complete response at 12 months. In dose escalation, ANTLER enrolled patients following a minimum of two prior lines of therapy as well as primary refractory patients.
In the ANTLER dose expansion portion, Caribou plans to evaluate 2 different dose levels of CB-010, each evaluated as a single-dose regimen (80x106 CAR-T cells and 120x106 CAR-T cells), in approximately 30 total second-line patients (approximately 15 patients per dose level) to determine the recommended Phase 2 dose (RP2D). Once the RP2D is determined, Caribou may enroll additional patients, including patients who have failed prior CD19-targeted therapies. Caribou expects the collective data from ANTLER will inform a potential pivotal trial plan. Caribou expects to provide an ANTLER trial safety and efficacy data update in H2 2023, including data from at least 15 patients from dose escalation with a minimum of 6 months of follow up.