Caribou Biosciences Announces FDA Granted Fast Track Designation to CB-011, an Allogeneic CAR-T Cell Therapy for Relapsed or Refractory Multiple Myeloma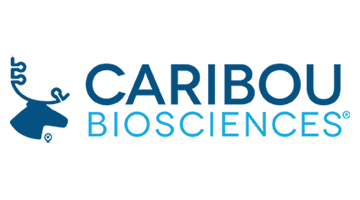 BERKELEY, Calif., April 04, 2023 - Caribou Biosciences, Inc. (Nasdaq: CRBU), a leading clinical-stage CRISPR genome-editing biopharmaceutical company, today announced that the U.S. Food and Drug Administration (FDA) has granted Fast Track designation to CB-011, which is being developed for relapsed or refractory multiple myeloma (r/r MM). CB-011 is being evaluated in the company's ongoing CaMMouflage Phase 1 clinical trial in patients with r/r MM.
Fast Track designation is designed to expedite the development and review processes for promising therapeutic candidates that may fill an unmet medical need. Clinical programs with Fast Track designation may benefit from early and frequent communication with the FDA throughout the regulatory review process and may also be eligible for Accelerated Approval and Priority Review if relevant criteria are met.

CB-011 is the second product candidate from Caribou's allogeneic CAR-T cell therapy platform and is being evaluated in patients with relapsed or refractory multiple myeloma (r/r MM) in the CaMMouflage Phase 1 trial (NCT05722418). CB-011 is an allogeneic anti-BCMA CAR-T cell therapy engineered using Cas12a chRDNA technology. CB-011 is the first allogeneic CAR-T cell therapy in the clinic, to Caribou's knowledge, that is engineered to improve antitumor activity through an immune cloaking strategy with a B2M knockout and insertion of a B2M–HLA-E fusion protein to blunt immune-mediated rejection.