Affimed Receives FDA Fast Track Designation for AFM13 in Combination with ALLONK® for the Treatment of Patients with Relapsed/Refractory Hodgkin Lymphoma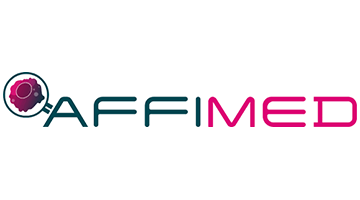 Mannheim, Germany, September 12, 2023 – Affimed N.V. (Nasdaq: AFMD) ("Affimed", or the "Company"), a clinical-stage immuno-oncology company committed to giving patients back their innate ability to fight cancer, today announced that the FDA has granted fast track designation to the combination of its innate cell engager (ICE®) AFM13 with AlloNK® for the potential treatment of relapsed/refractory (r/r) Hodgkin lymphoma (HL). The combination treatment is entering Phase 2 development and will be investigated in Affimed's LuminICE-203 study (NCT05883449), which received IND-clearance earlier this year; the study also includes an exploratory cohort of CD30-positive peripheral T-cell lymphoma patients.
LuminICE-203 builds on the clinical findings from the phase 1/2 AFM13-104 trial (NCT04074746), in which investigators assessed AFM13 in combination with cord blood-derived natural killer cells in heavily pretreated patients with CD30-positive Hodgkin lymphoma and non-Hodgkin lymphoma. Data presented to date from this trial have shown outstanding clinical results in late-stage, multi-refractory, patients with a 94% overall response rate (ORR), a 71% complete response (CR) rate and a well-managed safety profile at the recommended phase 2 dose (RP2D); specifically in the 31 r/r HL patients treated, the ORR and CR were 97% and 77% respectively.