Affimed Announces IND Clearance for a Phase 2 Clinical Trial Investigating AFM13 and AB-101 Combination Therapy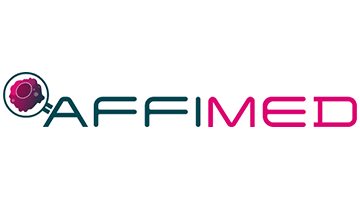 Heidelberg, Germany, May 23, 2023 – Affimed N.V., a clinical-stage immuno-oncology company committed to giving patients back their innate ability to fight cancer, announced today that the U.S. Food and Drug Administration (FDA) has cleared its IND application for the combination of AFM13, its first-in-class tetravalent bispecific innate cell engager (ICE®) and AB-101, Artiva Biotherapeutics Inc.'s ("Artiva") clinical-stage, cryopreserved, off-the shelf, non-genetically modified, allogeneic cord blood-derived natural killer (NK) cells to initiate the clinical trial, AFM13-203 (LuminICE-203).
The phase 2 study will be an open-label, multi-center, multi-cohort study with a safety run-in followed by dose optimization and expansion phases. The study will evaluate the safety and efficacy of AFM13 in combination with AB-101 in patients with r/r cHL and CD30-positive PTCL. Affimed intends to initiate the study in the third quarter of 2023 and expects to report data from the safety run-in phase in the first half of 2024.