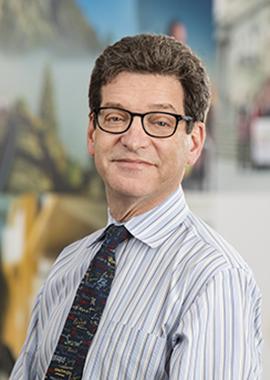 Lee Greenberger, Ph.D.
Chief Scientific Officer
Dr. Lee Greenberger is the Chief Scientific Officer of the Leukemia and Lymphoma Society. His responsibilities focus on planning and executing the strategy for all LLS research programs. This effort includes a current grant portfolio with over 200 active projects worldwide, as well as the Therapy Acceleration Program, a venture philanthropy initiative, with over 15 assets – three of which have recently earned FDA-approval. Dr. Greenberger guides LLS's mission to translate innovative research that ultimately will pave the way for new therapies to treat blood cancers. The total annual budget for these activities is approximately $50M. Lee has directed over $300M of research support during the past 6 years with LLS.
Immediately prior to LLS, Dr. Greenberger was global head of search and diligence for oncology and immunology at Bristol-Myers Squibb where he examined opportunities for over 200 oncology companies and helped set the business strategy for oncology and immunology. Prior to that, he served for six years as vice president for research at Enzon Pharmaceuticals where he was responsible for pre-clinical pharmacology, toxicology, process development, and analytical chemistry efforts associated with the discovery and development of oncology assets. Prior to Enzon, Lee held positions of increasing responsibility in the research organizations of Johnson & Johnson and Wyeth Pharmaceuticals, where he began his industry career in 1990 at American Cyanamid/Lederle Laboratories, which was later acquired by Wyeth. He was given the President's Award for his work at Wyeth. Dr. Greenberger holds a bachelor's degree from the University of Rochester and a Ph.D. from Emory University. He has done post-doctoral work at Columbia University and was on faculty at the Albert Einstein College of Medicine. Dr. Greenberger has produced more than 85 publications, mostly focused on oncology, during his research career.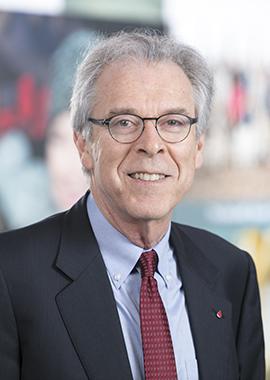 Michael Yaffe, Ph.D.
Vice President of Research
Michael Yaffe is Vice President of Research and oversees the LLS grants program.  He works with LLS Research Team members to design and implement new funding programs and to monitor and assist over 250 supported research projects in the LLS grants portfolio. These activities enable transformative discoveries and drive the development of novel therapies to address the unmet medical needs of blood cancer patients.  Michael has been deeply involved in the design, implementation and oversight of biomedical research grant programs for the past 12 years, first as Associate Director of Research Activities at the California Institute for Regenerative Medicine (CIRM) and more recently at the New York Stem Cell Foundation.  Michael is a Professor Emeritus and was on the faculty for 23 years at the University of California, San Diego (UCSD).  His laboratory studied cell growth and subcellular structure, with particular focus on mitochondria, the cellular power plants. He also taught both undergraduates and graduate students and served for three years as Associate Dean for Education in Biological Sciences. Prior to joining UCSD, Michael carried out postdoctoral research at the Biozentrum, University of Basel in Basel, Switzerland. Michael attended the University of California, Davis and received a B.S. degree in Biochemistry. He earned the Ph.D. in Biochemistry from Harvard University.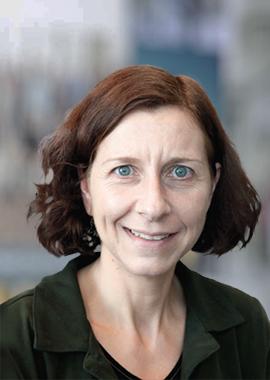 Lore Gruenbaum, Ph.D.
Vice President, Therapy Acceleration Program
Dr. Lore Gruenbaum joined LLS in 2020 as the Vice President for the Therapy Acceleration Program (TAP), the LLS venture philanthropy program aiming to accelerate high-risk, innovative blood cancer therapeutics. She brings 20 years of drug discovery and clinical development experience to LLS working on small molecules, biologics, RNA-directed and cell therapies in multiple therapeutic areas including oncology, immunology, virology and neuroscience. Most recently, Dr. Gruenbaum was employed as the Vice President, Biology at Gotham Therapeutics pioneering drug discovery in Epitranscriptomics. Prior to this, she was part of the executive leadership team at Applied Biomath where she led collaborative mechanistic modeling projects to accelerate and de-risk drug development for biotech and pharma and acted as the principal investigator on a NIH small business grant. Dr. Gruenbaum held roles of increasing responsibility at Boehringer Ingelheim and Roche Pharmaceuticals driving technical innovation, predictive toxicology, novel mechanistic and biomarker strategies for drug discovery and clinical projects. She completed her Ph.D. at Free University of Berlin with 'summa cum laude' and conducted postdoctoral studies at Yale University.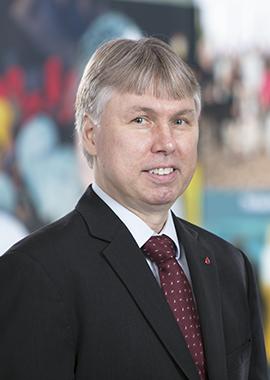 Erik Nelson, Ph.D.
Executive Director, Research Programs
Erik Nelson joined The Leukemia & Lymphoma Society (LLS) in 2013.  He manages the Career Development Program, LLS's longest running program, and he contributes to other LLS grant programs.  He also provides an analysis of LLS-funded research to LLS staff for grant portfolio management.  He has extensive research experience in the molecular biology of blood cancer, having co-authored numerous publications in the field.  He previously was an Instructor at Dana-Farber Cancer Institute, where he researched blood cancer signaling pathways common to many cancers and deciphered means to potentially target these pathways therapeutically.  He also performed postdoctoral research at Beth Israel Deaconess Medical Center in Boston where he studied how blood cell development is altered in leukemia.  He received his PhD in molecular genetics from Johns Hopkins University.
James Kasper, M.S.
Executive Director, Research Programs
Jim Kasper joined LLS in 2007. He is the principle for many LLS grant programs including the Translational Research Program (TRP) and the Screen to Lead Program (SLP). He is also responsible for diligence on corporate/academic assets for investment by the LLS Therapy Acceleration Program of which he is a founding member. TAP seeks to move potential blood cancer therapies through late stage development and into clinical trials. His previous experience in drug discovery is instrumental in helping LLS vet appropriate biotech/pharma investments. His work at LLS spans all aspects of blood cancer research form early pre-clinical investigations up to human clinical trial design.
His work for seven years at the NCI Frederick Cancer Research Facility focused on the role of growth factors and oncogenes in normal and malignant blood cell development. The next phase of his career led him to the Biotechnology division of Bayer Health Care where he was involved in cytokine/chemokine protein engineering. He then transferred to the Oncology division of Bayer to lead multi-disciplinary, international teams involved in small molecule drug discovery. During his 14 years at Bayer, his responsibilities included target identification and validation, HTS assay development, in vivo and PK assessment as well has medicinal chemistry optimization of lead molecules.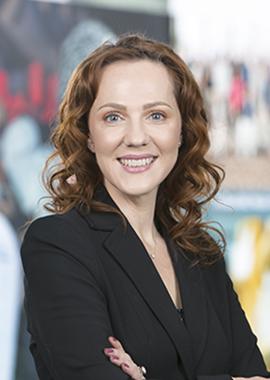 Orsi Giricz, Ph.D.
Senior Director of Research Programs & Communications
Dr. Orsi Giricz joined the LLS Research Team as the Director of Research Programs in September 2018.  Orsi brings more than 15 years of academic research experience to the organization, in both solid and liquid tumors. She works with other LLS scientists to develop and implement new transformative research programs while also monitoring/evaluating our currently supported grants.
Prior to joining LLS, Dr. Giricz was a Faculty Associate and Senior Scientist at the Albert Einstein College of Medicine, where her research focused on different blood cancers. She was the project leader on the Fire Department of New York/Einstein/Memorial Sloan Kettering Cancer Center collaboration - screening all 9/11 first responders for early signs of hematological malignancies (first study recently published in JAMA Oncology, June 2018 issue). She also studied mechanisms of drug/CAR-T resistance in acute lymphoblastic leukemia. Orsi has published in numerous peer reviewed journals and still actively contributes to on-going blood cancer research. Dr. Giricz received her Master's in Molecular Biology and Immunology from Eötvös Loránd University in Hungary, and her Doctorate in Biochemistry from Florida Atlantic University. She completed her post-doctoral training at Einstein, focusing on cancer biology of solid tumors such as cutaneous malignant melanoma and triple negative breast cancer.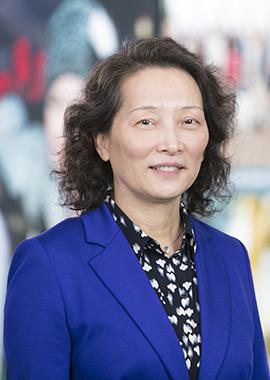 Jun Xu, Ph.D.
Executive Director - TAP Lead, Therapy Acceleration Program
Dr. Jun Xu joined LLS in 2011. LLS Therapy Acceleration Program (TAP) seeks to fund clinical development of therapies or diagnostics that have the potential to change the standard of care for patients with blood cancer, especially in areas of high unmet medical need.  Dr. Xu has reviewed several hundred funding requests to select the best ones to be supported by LLS, among them Stemline, Kite and Forty Seven. She also serves as Research Advisory Committee Member for a diverse LLS TAP alliance portfolio.
Prior to joining LLS Dr. Xu spent more than 16 years working in healthcare industry including more than a decade at Pfizer. She had successfully led multiple projects in Oncology and Immunology from target validation to clinical development. Dr. Xu has broad and in-depth experience in drug discovery and development, especially in oncology and inflammation therapeutic areas. Dr. Xu has published in peer reviewed journals including Nature and is the lead inventor for several patents. Dr. Xu received her Ph.D. from the University of California, San Diego and conducted her postdoc research at the California Institute of Technology.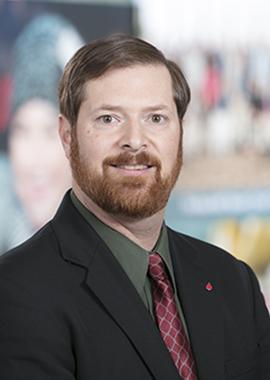 Blaine Robinson, Ph.D.
Executive Director, Therapy Acceleration Program
Dr. Blaine Robinson joined LLS in 2011 and was recently promoted in April 2019 to Executive Director for the Therapy Acceleration Program (TAP), the venture philanthropy initiative of LLS. He works closely with the entire LLS Research team and is responsible for identifying and evaluating potential blood cancer drug development opportunities for investment. He has over 15 years of research, drug development and project management experience in the blood cancer field. During his tenure at LLS, he has managed over 20 TAP partnerships and has helped perform scientific due diligence on hundreds of opportunities for TAP.
Prior to LLS, Dr. Robinson worked at the Children's Hospital of Philadelphia where he completed a two year postdoctoral fellowship and continued on as a Research Associate for five years where he was in charge of all research laboratory operations and project management duties in a pediatric leukemia laboratory. He received his Ph.D. degree in Pharmacology at the University of Michigan in Ann Arbor, MI following a successful undergraduate research experience at Bucknell University in Lewisburg, PA where he simultaneously received a dual B.S./M.S. degree in chemistry.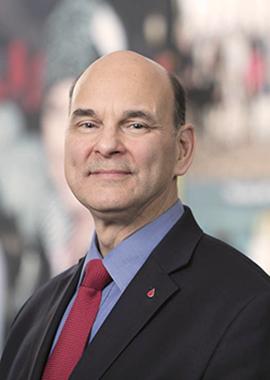 Javeed Froozan, M.B.A., B.S.
Vice President, Business Development & Strategic Alliances
Javeed joined LLS in 2016 and leads the business, alliance, and portfolio management activities in support of the LLS Therapy Acceleration Program (TAP), Research programs, and other Mission focused initiatives. LLS TAP funding transactions include convertible note, equity, and research funding agreements with private and public companies, and research institutions developing novel products and services. Javeed has worked closely with LLS executives to generate clinical and economic value and manage risks for LLS, partners such as Forty Seven and X4 Pharmaceuticals, and other constituents by strengthening LLS agreements, corporate structure, process, and policies. Javeed's corporate development experience spans over 25 years in early stage, growth, and large biopharmaceutical and health technology firms. This includes work to acquire over $150M worth of companies, products and technologies, enable two IPO's in excess of $50M each, strategic sales and funding of projects worth millions of dollars, and to develop and launch new products. His experience also includes fostering investment and job creation with acquisitions of bio-manufacturing, R&D, and headquarters facilities using state and local economic development incentives.
Prior to LLS, Javeed was at Emergent BioSolutions in its 10x revenue and market cap growth phase from 2003-2015 including leading the acquisition of Trubion Pharmaceuticals. He managed Emergent's alliance with Pfizer to develop oncology and auto-immune therapeutic candidates, and to develop NuThraxTM, a novel, anthrax vaccine adjuvanted with CPG-7909. He worked with Baxter Healthcare on its cell therapy business focused on CD34+ cells to treat vascular ischemias. Additional work includes benchmarking technology transfer and venture creation, providing pro-bono guidance to entrepreneurs and scientists, and advising on economic planning for the Life Sciences industry
Javeed obtained a B.S. in biology from The University of Michigan, Ann Arbor, and M.B.A. in economics and finance from The University of Michigan, Dearborn.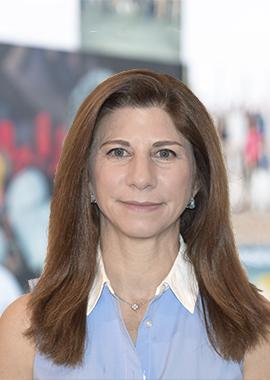 Robin Plonsker, JD
Vice President, Foundation Relations
Robin Plonsker joined LLS in 2010. She leads LLS's national foundation fundraising effort, working with LLS Regions to identify and request grants from national and local foundations whose goals align with the LLS mission. Robin also develops and implements collaborations with other healthcare organizations and foundations interested in partnering with LLS to fund blood cancer research.
Prior to joining LLS, Robin was an attorney with the law firm of Kaye Scholer, LLP (recently merged with and renamed Arnold & Porter, LLP) in New York City. Robin was a litigator specializing in intellectual property law. She also handled cases involving antitrust and products liability law. Robin received her JD degree from Columbia Law School and her BA in Communications from the University of Pennsylvania.