The following memo from Louis J. DeGennaro, Ph.D., President and Chief Executive Officer of The Leukemia & Lymphoma Society (LLS), was shared with LLS staff on Tuesday, 8/17. The email has been edited to remove internal links.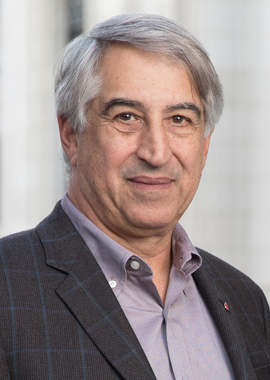 Louis J. DeGennaro, Ph.D.
President and Chief Executive Officer
As a mission-driven health organization, nothing is more important than the safety and well-being of blood cancer patients, their families, and the many staff, volunteers, donors, partners, and campaign participants who serve them.
Since the beginning of the pandemic, LLS has taken critical science-based measures to protect our employees and communities by shifting in-person events and meetings to virtual platforms and providing flexibility to employees as they have worked remotely from home.
Now, as the aggressive and highly contagious Delta variant spreads and new cases rise, it's clear: we must continue to lead with science and safeguard our employees and constituents with the same resolve that drives our fight against blood cancers.
That is why effective September 8, 2021:
All LLS employees will be required to provide proof of vaccination for COVID-19 before conducting business in-person (whether at LLS offices or elsewhere), unless the employee has an approved medical or religious exemption.
Masks will be required to be worn by employees at all LLS offices, in-person events, and in-person work-related gatherings. And we're requiring all volunteers and visitors entering our offices to wear a mask.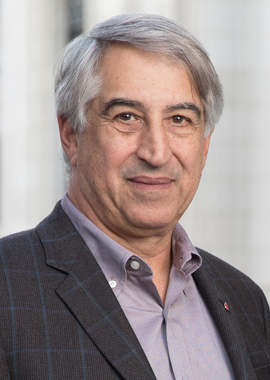 Louis J. DeGennaro, Ph.D.
President and Chief Executive Officer
It was reassuring to learn in a recent LLS DROP LIVE poll that 90% of you say you are already vaccinated or plan to get the vaccine. Still, I understand that there may be hesitancy. I encourage you to talk to your healthcare provider about COVID-19 vaccination and any questions or concerns you may have so that you can make an informed decision.
Science tells us that getting vaccinated is one of the safest and most effective steps we can take to protect ourselves, our families, and our communities from COVID's devastating impacts. Studies show immunosuppressed blood cancer patients are particularly vulnerable. And our recent LLS COVID-19 research indicates that a quarter of blood cancer patients may not get optimal protection from COVID-19 vaccines.
Last week in welcome news, the FDA authorized third doses of the Pfizer and Moderna COVID-19 vaccines for certain immunocompromised individuals. LLS has been advocating for blood cancer patients to be among the first to have access to these additional doses. Thankfully, the CDC agreed and blood cancer patients are immediately eligible.
As a research and advocacy organization, we are doing everything in our power to ensure patient safety. We are encouraging you to do your part as well in helping to protect these vulnerable patient populations. These new employee policies and continued research studies through our LLS National Patient Registry – a project of the Michael J. Garil Patient Data Collective – are crucial steps in that direction.
We continue to be vigilant and assess our plans for office openings and in-person events in real time, based on stringent safety criteria and the latest guidance from public health officials.
Together, as one LLS community, we can make a difference for blood cancer patients and families as a trusted and valued resource during these challenging times.
---
Please watch this message from Chief Medical Officer Dr. Gwen Nichols and learn more about why we have made these important policy decisions on behalf of the LLS community.