The Dare to Dream Project
Thank you for helping to cure childhood blood cancer!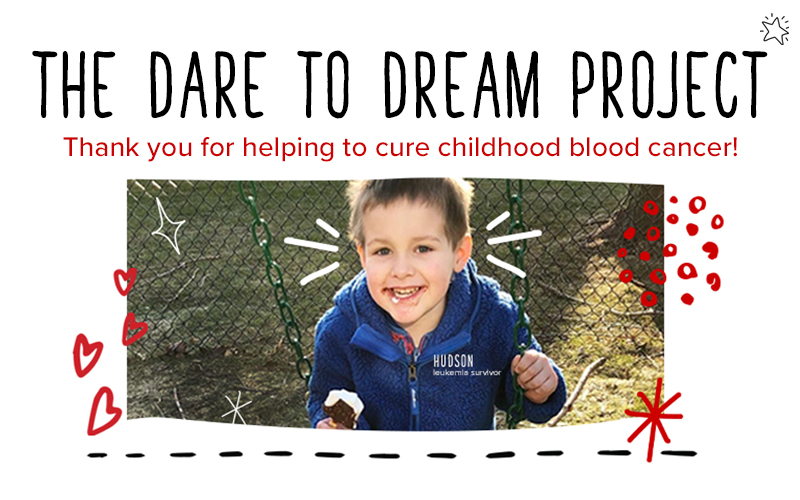 When you invest in The Dare to Dream Project, your gift powers lifesaving pediatric blood cancer research, making safer, more effective treatments for kids possible.
Your donation also moves mountains to make dreams come true—because every child should be able to leave the challenges of their blood cancer behind and create, build, and innovate and do more joyous things like stargaze. Our giving levels aspire to help kids not just survive but thrive–so they can do the things that return them to childhood. Thanks for helping us make a world where kids with blood cancer can just be kids.
Transformer
$1M++
Anonymous *
Jeff & Mindy Binder *
Burlington *
The Don & Lorraine Freeberg Foundation *
Gateway for Cancer Research *
The Harry T. Mangurian Jr. Foundation *
The Moore Family *
Lisa Dean Moseley Foundation *
Norcross Foundation, Inc. *
The Orokawa Foundation *
Joan and Paul Rubschlager *
Walgreens *
The Wawa Foundation *
Bobby Zahurak Pediatric AML Research and Patient Support Fund *
---
* Dare to Dream Founding Partners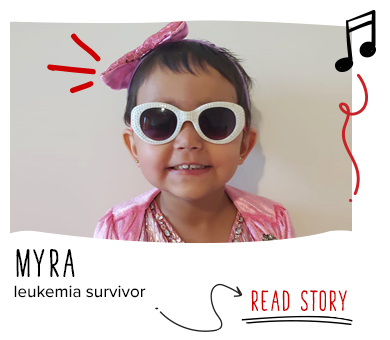 Explorer
$250,000-$499,999
Lisa Butler & David Holland & Family (In loving memory of Maty Holland)
The Frederick A. DeLuca Foundation
Terrell & Amelia Gates
F.M. Kirby Foundation
James H. Reid, Jr. Beat AML Fund
University of California San Francisco
University of Colorado Anschutz Medical Campus
University of Florida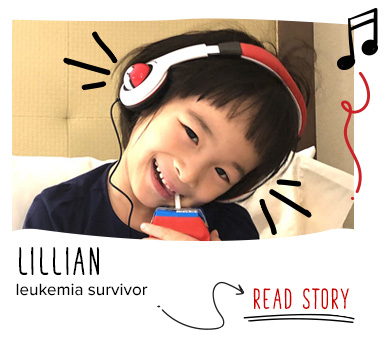 Builder
$100,000-$249,999
ACE Family Foundation
AMSOIL, INC.
Beth Ayres in Memory of Alan M. Ayres
Traci & Tedd Barr
Rob and Nadene Beck
Hildegarde D. Beecher Foundation
William and Tamea Bock
The Family and Friends of the Bock Family
The Boldt Family Philanthropy Fund
The Escher Foundation
The Hearst Foundations
Higgins Family Charitable Foundation
Hildegarde D. Beecher Foundation
Imagine A Cure for Leukemia
Kenneth & Verna Mae Jessen Trust
James and Lisa LaTorre
Amy & Gentry Lee
Frank J. & Eleanor A Maslowski Charitable Trust
Nimick Forbesway Foundation
James Palmer
Louis M Plansoen Charitable Trust
Press On Fund
Rally Foundation for Childhood Cancer Research
Andrea Reid
Brent and Barbara Reid
The Mary P. Sterling Foundation
We thank the Kellenyi family for their generous donation in memory of John Kellenyi.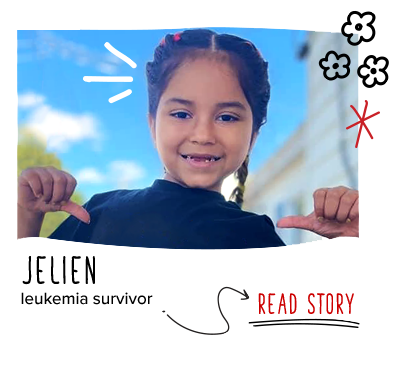 LLS is proud to thank the Pediatric Cancer Foundations who have joined us in this fight.
As LLS collaborates with researchers, physicians, institutions, nonprofits, advocates, parents and children across the country and around the world, we are also working closely with Pediatric Cancer Foundations and are deeply grateful for their partnership. Together we will realize a future of better treatments and cures for our children.
Pediatric Cancer Foundation Partners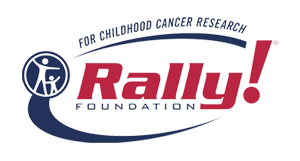 ---
Pediatric Cancer Foundation Supporters
CURE Childhood Cancer
The Kayleen Larson Legacy Foundation
The Laura Rosenberg Foundation
Join us in improving care for children.
Our vision is for young patients to not only survive their cancers, but to thrive in their lives after treatment.
Through The Dare to Dream Project, LLS, our partners and donors will transform the current paradigm of research and care for pediatric blood cancer. To find out more about how you can help, click here to contact philanthropy staff in your area.