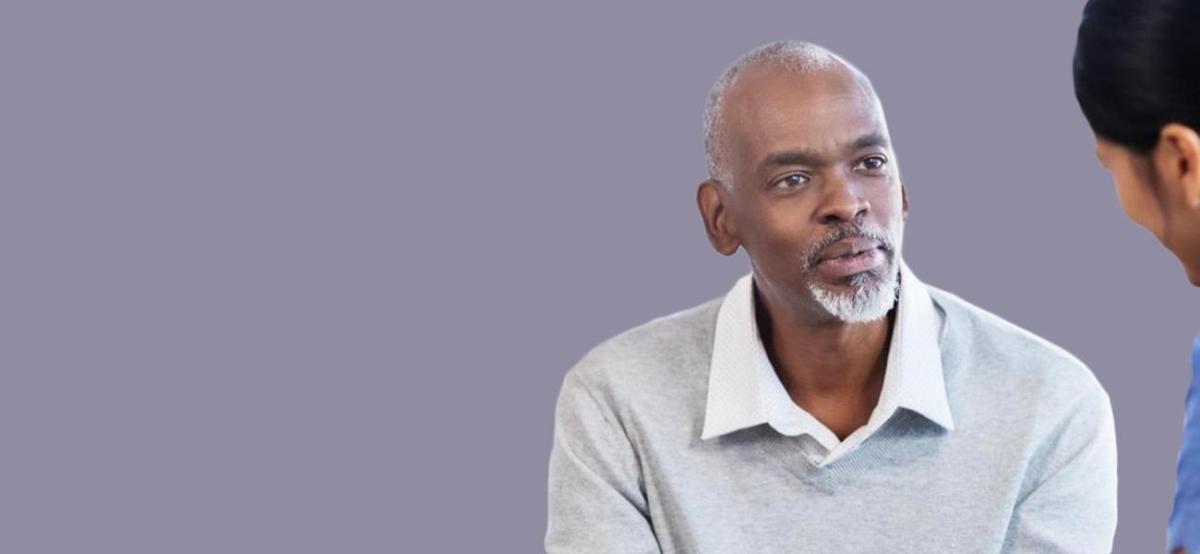 When I meet blood cancer survivors and their families, they often share their personal stories with me. Sometimes they talk about the relief of finding a treatment that finally drove their cancer into remission. But many times, their stories are about the lifesaving therapies that they were almost denied because of sky-high cost, insurance limitations, or other barriers. I shudder to think about the people I don't get to meet because they were unable to overcome these barriers. 
Take for example, Valerie, who was between jobs while caring for her ailing mother when she was diagnosed with acute myeloid leukemia (AML) in 2018. Valerie had no medical coverage and could not access insurance because her state had opted not to expand Medicaid coverage. Though she was eventually able to obtain coverage through the Affordable Care Act Health Insurance Marketplace to get the stem cell transplant she critically needed, Valerie maxed out her credit cards early on and faced significant challenges due to her medical debt. Valerie said, "It occurred to me that even though I had worked my entire life, I could possibly die – not because there wasn't a treatment that was available to me, but because the treatment that was available to me was out of reach because I couldn't afford it." Thankfully, she was able to turn to The Leukemia & Lymphoma Society (LLS) for assistance with drug copays, food help during the pandemic, and vital information and resources provided by LLS's Information Resource Center. Thankfully, she's been in remission for several years, but now is at risk of being dropped from Disability/Medicare because she no longer qualifies as a cancer patient.
There should be no more stories like Valerie's. Every patient deserves access to cancer care. Yet some groups of patients face more barriers than others when it comes to getting the right diagnosis and treatment. LLS is committed to making sure that all blood cancer patients can receive the treatment they need, regardless of their income, race, language, or geographic location.  
That's why LLS created the Equity in Access Research Program, which awards multi-year grants to researchers investigating the causes of inequitable access to blood cancer care and identifying ways these inequities can be addressed.  We've just announced our second cohort of grantees—a group of outstanding and diverse health services researchers who have received $3.8 million in combined funding to help us not only better understand the link between health insurance and access to care but identify actionable solutions to reduce disparities. Our learnings will generate new evidence that can guide policy reform and changes in healthcare practice. We'll use our findings to advocate for patients in Washington, D.C., and state capitals nationwide.
Each of our 2023 Equity in Access research grant recipients is tackling a specific health equity problem related to insurance.
We thank these researchers for their efforts in helping us better understand the underlying causes of inequitable access to blood cancer care and the specific steps we can take to make sure patients like Valerie, and all blood cancer patients, can get the lifesaving treatment they need.
LLS also proudly and gratefully acknowledges the leadership support of Royalty Pharma and the following companies for their support of the Equity in Access Research Program and other initiatives focused on reducing healthcare disparities in blood cancer care and treatment: AMGEN Oncology, AstraZeneca Pharmaceuticals LP, Bristol Myers Squibb, GSK and Takeda Oncology.
Together we can break down the barriers to equitable blood cancer care.
Applications for 2024 Equity in Access Research Grants are now open. You can learn more about the program and our 2023 grantees here.  
Help us widen access to blood cancer care!